Le Magazine gamesorbit.de publie quelques nouvelles photos exclusive pour Wings of War. Au programme : la Série 4 des miniatures WWI, la série 2 des miniatures WWII et Balloon busters. gamesorbit.de Magazine publish new exclusive photos for Wings of War : WWI serie 4 minis, WWII serie 2 minis and Balloon busters !
WoWar WWI Serie 4 :
S.E.5 a
Pfalz DIII
Rumpler CIV
Breguet 14
WoWar WWII Serie 2 :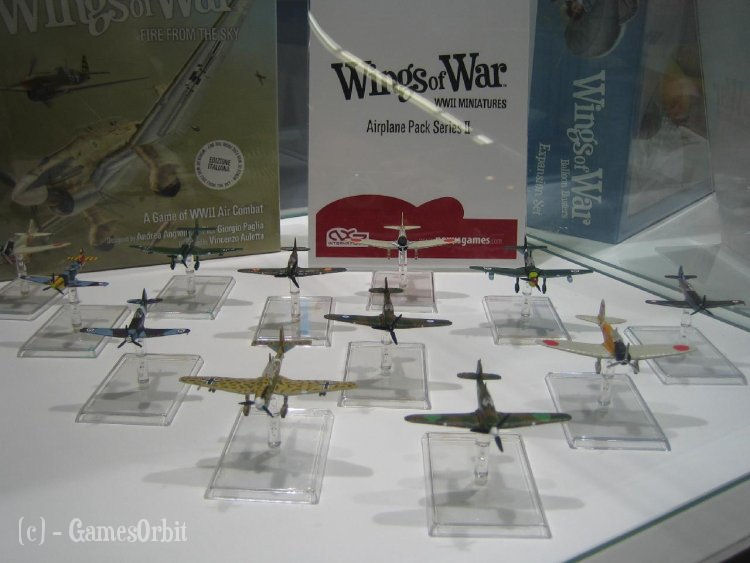 Dewoitine D.520 "Le Gloan" et Aichi Val :
D.520 groupe de chasse DORET :
un Junker 87 stuka :
Les ballons et leur Nieuport 16 :
Plus de photos sur la galerie ici De plus, le magazine organise une rencontre Wings of War lors de la Convention Allemande "RPC" qui se déroulera les 17 et 18 avril 2010 à Cologne et invite tous les joueurs européens à s'y rendre pour tenter de battre le record du plus grand nombre de joueurs de Wowar autour d'une même table !! In addition, the magazine organizes a meeting Wings of War during the German Convention "RPC" that would be held on April the 17th and 18th in Cologne and invites all European players to go there to try to beat the record for most number of Wowar players around the same table !